Book now and get a free
HEALING EXTRA:
• Complimentary JK7 Signature Facial per person, per stay
HEALING FOCUS
Our spa retreat for the 7 Senses™ is a holistic, all natural therapy centre with world-class features. It is the ideal place to relax and enjoy short- and long-term results, in a safe, luxurious and welcoming environment.
Aloha & welcome to our world of senses and OlaLoa (Hawaiian for Long Life).
A benchmark for personal wellness retreats & spas, The Sullivan Estate & SPA Retreat™ is truly part of the "Hidden Hawaii" awaiting a personal discovery.
GALLERY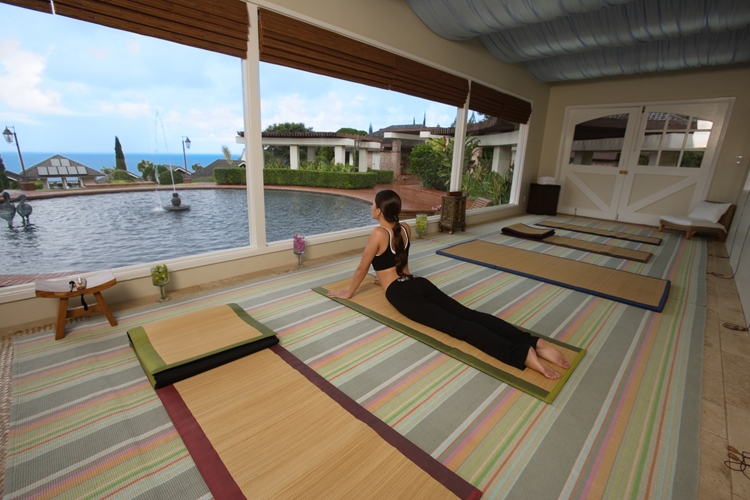 ABOUT
The stunning six bedroom home and extensive 5 ½ acre landscaped grounds include a pool overlooking the Pacific Ocean and a twelve person Jacuzzi. The Sullivan Estate & SPA Retreat™ offers its guests all the amenities of a five star resort within the intimacy of a beautiful private home.
The SPA Retreat for the Seven Senses™ provides its exclusive guests with a variety of specially designed treatments to enhance their health, vitality and life force. In the JK7-SPA Sensator™ they will embark on a journey that will transform the body, mind and spirit, freeing them from the negative thoughts and impressions of the past, accumulated in the memories and sensory system. The result: a rejuvenated body, balanced thoughts and feelings. Here, you will discover the key to balanced energy, joy and longevity!
The Sullivan Estate & SPA Retreat not only offers prototype SPA treatments but it is also the largest project in Hawaiian residential Solar innovation. For ecological reasons, it is only open 100 days a year.
This extraordinarily beautiful and tranquil setting is the ideal retreat for those seeking privacy, security, exclusivity and absolute serenity.
«The modern and traditional Pacific design and the use of voltaic sun power.»
Private Villa with 6 bedrooms, 5.2 acres, private spa amenities, fitness centre, movie theatre, spa cuisine, conference room, security, fully serviced.
Facilities
Infrared, Finish and aroma steam sauna
JK7-SPA Sensator™
Beauty pavilion with state of the art hydrotub
Massage pavilions
Fitness center
Yoga/meditation pavilion
Treatments
Focus on: Ancient Hawaiian and Ayurvedic treatments
Massages: authentic Lomi Lomi & hot stone, aromatherapy, lymphatic drainage, JK7 signature treatments
Water & body treaments: JK7-SPA Sensator™, hydro steam enhanced body treatments
Natural facials
Thai yoga, facial yoga, Tai Chi, Qi Gong, and others
Individualized health & longevity consultations
Individualized weight loss programs
Individualised detox programs
Swimming pool, Jacuzzi, gyms, game room, near by ocean swimming, read and relax in semi-covered areas, yoga, biking, close-by surfing, hiking, tennis, horse back riding, and many more.
LOCATION
North Shore Oahu Hawaii
The Sullivan Estate & SPA Retreat
North Shore Oahu Hawaii
59-338 Wilinau Rd., Haleiwa, HI 96712,
Hawaii
USA
www.sullivanestate.com