Book now and get a free
HEALING EXTRA:
• Complimentary JK7 Signature Facial per person, per stay
HEALING FOCUS
A benchmark for personal wellness retreats and spas around the world, The Sullivan Estate & Spa Retreat offers personalized consultations and programs for health, longevity, weight loss and detoxification in a very private setting.
One of the world's most progressive anti-stress centres, The Sullivan Estate & Spa's approach to healing combines holistic therapies with yoga, meditation, organic cuisine and massage with a focus on authentic Hawaiian and Ayurvedic treatments.
Since it was founded in the 1980s, The Sullivan Estate & Spa Retreat has been at the forefront of health and wellness through its longevity research and treatments (including its world first JK7 – SPA Sensator™ experience) designed to enhance health, vitality and life force.
GALLERY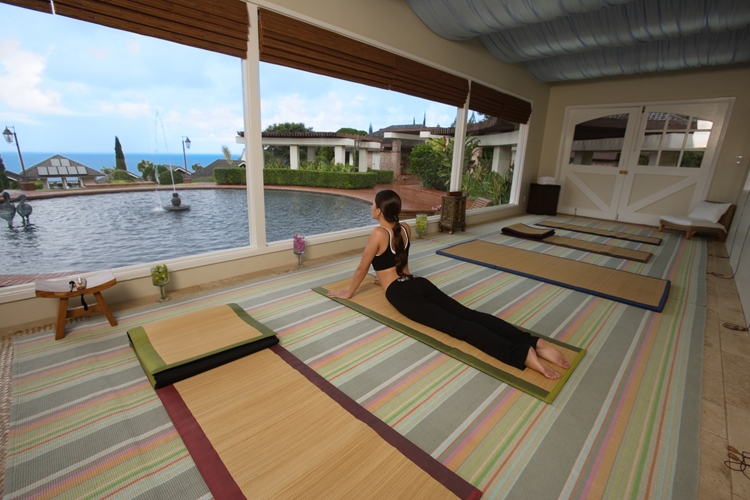 ABOUT
Located just 40 minutes from Honolulu on the North Shore of Oahu, The Sullivan Estate & Spa embraces its guests with a warm 'Aloha Spirit' and commitment to the Hawaiian concept of 'OlaLoa' (meaning 'long life').
The Sullivan Estate & SPA Retreat™ offers its guests all the amenities of a five star resort within the intimacy of a beautiful private luxury home.
Surrounded by five hectares of lush tropical gardens, cascading waterfalls and water features with stunning views from Kaena Point to the famous Banzai Pipeline Beach and the Pacific Ocean, The Sullivan Estate & Spa is the perfect antidote to those who are under stress, suffering from depression or feeling out of harmony with life and the world around them.
Offering privacy, exclusivity and luxury, The Sullivan Estate & Spa is also a stunning example of eco-friendly living boasting the largest residential Voltaic solar energy project in Hawaii.
«The modern and traditional Pacific design and the use of voltaic sun power.»
The luxury estate features a 5,600 sq. ft. home with 2 suites and 4 distinctively designed bedrooms.
Facilities
Five-star JK7-OlaLoa, The SPA Retreat for the 7Senses™
Hydrotherapy: steam room, Finnish sauna, cold plunge pools
Saltwater swimming pool and jacuzzi
Fitness centre
Galileo Power Plate
Yoga and meditation room
Conference and meeting facilities
Treatments

Focus on Hawaiian and Ayurvedic treatments
Massage & Body Therapies: Hawaiian Lomi Lomi, Hot Stone, Ayurvedic treatments, Aromatherapy, Swedish, lymphatic drainage, cranio-sacral massage, food and hand reflexology, jet lag relief, couples massage
Hydrotherapy: JK7 – SPA Sensator™ (signature treatment), hydro bath tub treatments, hot and cold experiences
Body scrubs & wraps
Natural facials and beauty treatments
Private Yoga and meditation sessions
Chiropractic adjustment
Nutritional consultation
Personalised consultations and programs for: health and longevity, weight loss and detox
Organic, healthy, gourmet spa cuisine featuring vegetarian dishes and fresh fish
Yoga & meditation
Surfing & surf lessons
Nature walks
Whale and dolphin watching
Golf
Tennis
Swimming (pool and ocean)
Indoor games: Ping-pong, air hocket, family basketball
Hawaiian crafts and lei making
Stargazing
Horseriding
Nearby attractions: Banzai Pipline Beach, Oahu's museums, temples, cultural centres and festivals, skydiving at Mokuleia
LOCATION
Located on the north shore of Hawaii's Oahu Island , the Sullivan Estate & Spa Retreat is set amongst more than five hectares of lush tropical gardens with panoramic views of the Pacific Ocean.
How to get there
The Sullivan Estate & Spa Retreat is located 40 minutes drive from Honolulu.
By plane to: Honolulu International Airport (50 minutes drive away)
Airport transfers available.
The Sullivan Estate & SPA Retreat
North Shore Oahu Hawaii
59-338 Wilinau Rd., Haleiwa, HI 96712,
Hawaii
USA
www.sullivanestate.com