Book now and get a free
HEALING EXTRA:
• A copy of Diana Stobo's bestseller book 'Get Naked Fast' included in the 7 days package
HEALING FOCUS
In 2014 celebrity chef, best-selling author and health and wellness coach, Diana Stobo, founded The Retreat Costa Rica with the goal to create a transformational wellness center where guests could escape their everyday lives in a nurturing and gentle environment.
The Retreat Costa Rica's approach to healing is based on six core tenets: stress reduction, cultural involvement, gentle physical activity, spiritual connectedness, self-care and organic clean eating.
Offering a truly transformational experience with 2 to 21-night packages available, The Retreat Costa Rica's offering starts with food that is designed to heal the body and extends to its daily schedule of activities to build healthy new habits. From daily Yoga, to wellness and cooking classes, Edible Spa treatments and customized packages for anti-stress, detox and weight loss, The Retreat Costa Rica inspires a rebalancing of mind, body and spirit.
GALLERY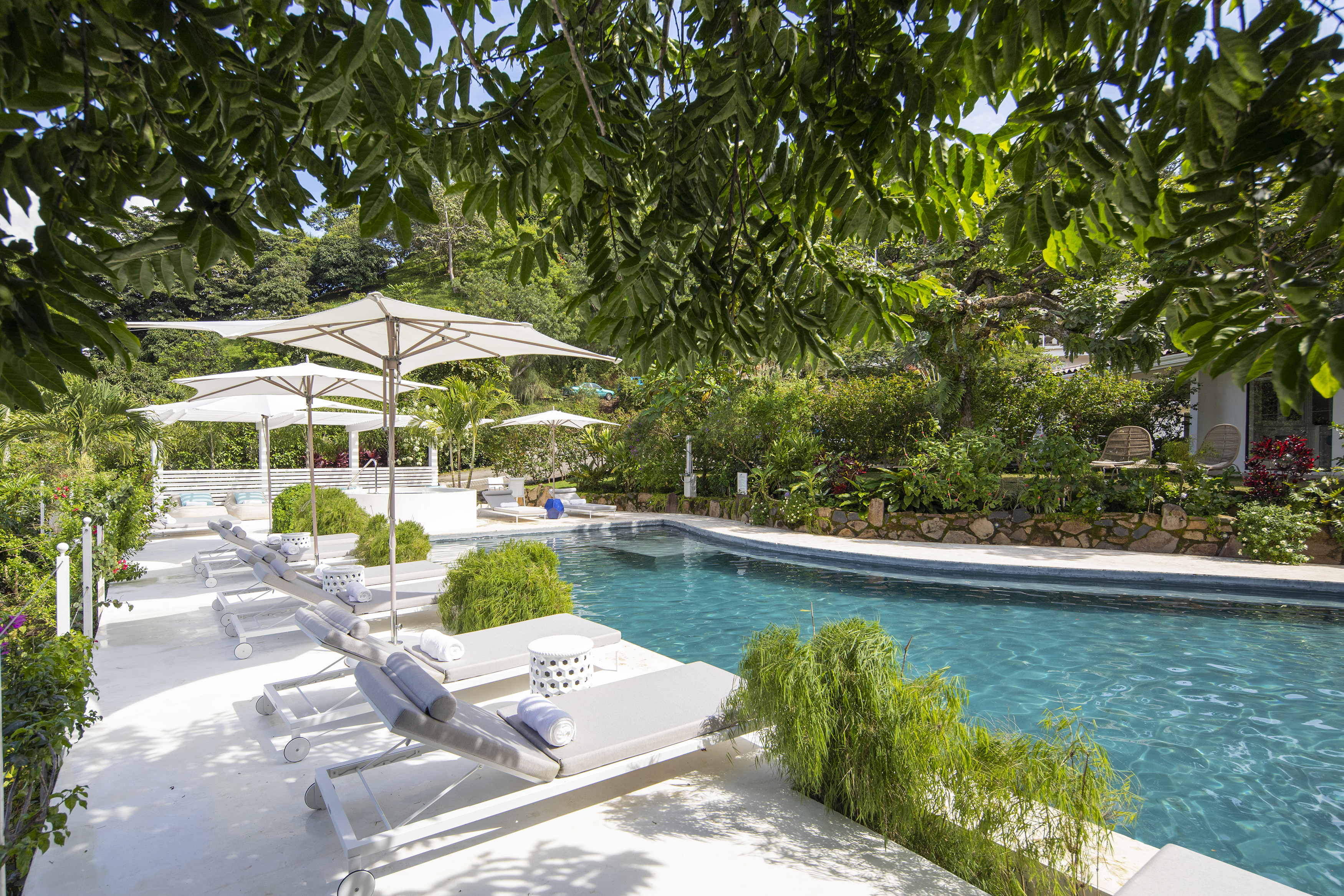 ABOUT
From the moment you step onto the property at The Retreat Costa Rica, your wellness journey begins.
A little piece of "Heaven on Earth", The Retreat Costa Rica inspires healthy living through its daily schedule. Every morning begins with self-guided nature walks and meditation before a 'morning burst' of physical activity and a restorative Yoga class. Afternoons include daily wellness classes and Yoga before the Bocas (tapas) at sunset and gathering around the fire pit after dinner.
The Retreat's holistic approach to wellness is based on a philosophy of clean living through healthy eating. With food as the foundation of The Retreat's wellness programs cooking classes, visits to organic farms, markets and artisans are an integral part of the guest experience.
Outside of The Retreat, there is also ample opportunity to enjoy a host of nature-based activities including hiking, bird watching, surfing, wind surfing and kite surfing.
Deluxe and superior rooms, suites and premium multiple-occupancy 'casitas'
All accommodation offers views of the Pacific Valley and/or the Pacific Ocean and across the Nicoya Peninsula
Meeting facilities for up to 100 delegates
Facilities
Organic Spa
Yoga House overlooking the Pacific Valley
Swimming pool
Sauna, steam room and jacuzzi
Gymnasium with TRX, aerial Yoga, elliptical and standard gym equipment
Treatments
Spa and beauty treatments using Raw Botanicals
Edible Spa treatments: body scrubs and organic facials
Massage: 'Heaven on Earth' signature relaxing massage, deep tissue, lymphatic drainage, hot volcanic stone, bamboo, aromatherapy
'The Power of Gold' slimming mineral body wraps
Reiki and energy therapy
Lifestyle coaching
Signature 2-21 night retreat packages: Reset and Rejuvenate, Revive and Renew, Detox
Boca Dulce – al fresco dining with 'Tico Fresh' cuisine and an anti-inflammatory diet (gluten free, dairy free and no refined sugars)
Healthy "farm to fork" meals, vegetarian, vegan and raw options
Teaching kitchen offering classes in raw food preparation, herbal medicine making, fermenting, juicing and sprouting
Daily yoga and meditation
Daily nature walks
Daily wellness classes
Cooking workshops
Dance lessons
Bird watching
Hiking
Gym and fitness training
Surfing
Windsurfing and kite surfing
Community Room with board games, book and movie library
Excursions to local attractions and activities including: artisan chocolate tastings, organic coffee farm tours, trips to organic farmer and artisan markets, beach days with surf lessons and boat trips, zip line adventures.
SIGNATURE PACKAGE
TRANSFORM IN 7 DAYS
Our 7 Night Package will transform your body completely. You can bet you will lose noticeable weight and toxins, your skin will brighten, your body will be pain free, your bloat and discomfort will subside. Your mind will be clearer and better able to focus and stressful situations easier to handle. Disconnect and Transform is exactly what you need to learn new habits, enjoy the feeling of lightness, reconnect with your body completely and take a whole new you home.
Inclusions:
Beautiful luxurious accommodations in a heavenly healing environment
All Meals, "Tico Fresh" Cuisine
Daily Morning and afternoon Yoga Class
Daily Fruit Snacks in the Morning
Daily Bocas and Smoothies in the Sunset
Full access to GYM, Vapor Room, SPA Facilities
Three Mid-morning Wellness Workshop
60 Minute Healing Massage and Scrub Per Person
Hike to Forest Municipal
A trip to the feria-local farmers market (dates permitting)
Diana Stobo's bestseller book Get Naked Fast
Price
from USD 430 / night
LOCATION
The Retreat Costa Rica is nested on a crystal mountain with stunning views over lush mountains and the Pacific Ocean.
How to get there
The Retreat Costa Rica is accessible by:
Plane – to Juan Santa Maria International Airport San Jose Airport. Shuttle services area availble for the 30-minute transfer to The Retreat.
Car – approximately an hour's drive (45kms) from San Jose via Route 27 motorway.
The Retreat Costa Rica
Altos Del Monte
Atenas, Provincia De Alajuela
Costa Rica
www.theretreatcostarica.com